Accessibility
J-Mac has partnered with the leaders in aftermarket lawn and garden supplies to create and efficient network of warehouses across the United States. Wherever you are located, you can find us nearby: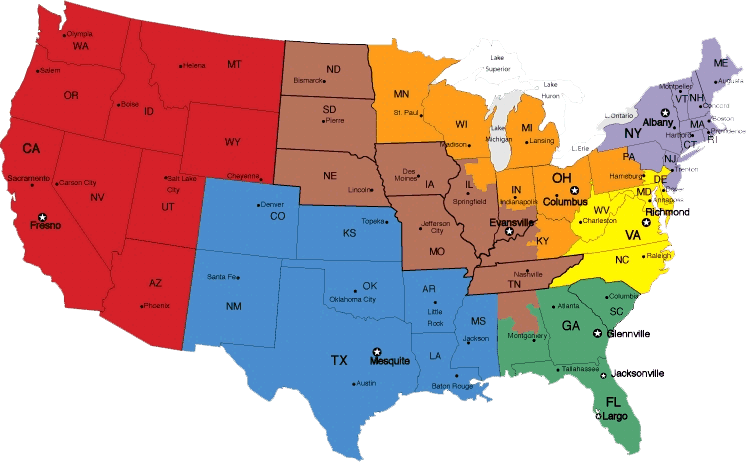 Manufacturers
Pro-Gear transmissions, differentials and transaxles can be delivered on a Just-In-Time basic to help you maintain a lean manufacturing process. Our primary domestic assembly facility is located in Shelbyville, Kentucky while we also partner with manufacturers in Nantong, Ningbo, Shanghai, Wuhu and other parts of China. Our primary warehousing facility is located in Georgia and your orders can be processed the same day that they are received.
We can also provide factory-direct shipping for manufacturers who prefer delivery of a container-load at a time. Orders are typically produced within 60-days and shipping time from our partner facilities in China takes four to six weeks by ocean freight.
Dealers
Service/replacement transmissions, transaxles and differentials can be ordered from our after-market partner, Rotary Corporation. For additional information or to place an order, please contact Rotary at 912-654-3433 or www.rotarycorp.com